Erotic Calendars
Treat yourself, a loved one or one of your friends to a gift that is a little different. Erotic calendars are a great way to check what you have on for the rest of the month. Not only sensual images to highlight each month for you but reminders also so you never forget an appointment again.
Be sure to check out these calendars below for 2014, or peruse the rest of the website and discover other calendars that are available. With only a few months to go why not get ahead and order your 2014 calendar today or treat someone with one of these erotic calendars for Xmas. When you click on the calendars below you will be taken to a great site where there is a wide choice of other calendars on offer also. Not just the calendars listed here for 2014 but a vast array of other calendars are on offer. Take your pick from the endless amount of calendars on offer that cater for every taste that is out there today.
We hope you enjoy travelling around our site and do make a purchase through it, you can be assured of a top notch service. Get your calendars for 2014 now or make a purchase for that special someone in your life, be it a calendar or not we are sure you will find what you are looking for.
Limited Edition Erotic calendar for 2014
Would you like to advertise your erotic calendars from this website? Contact us for full details of how you can promote your erotic art or work through this website today.
Whether you are promoting erotic calendars, photographs or your general artwork then get in touch today by writing to enquiries@erotic-calendars.co.uk who can offer you a strong link or placement anywhere within this website. Further pages will becoming availalble soon
We are able to place paypal links or images and write ups for your work anywhere with this highly rated erotic calendars website.
Special Valentines Day Treats - Free shot with an Erotic Calendar
Order any 2014 'erotic meets art' calendar before the 14.05.2014 and receive a complementary set of postcard shots with a twist. Each order will contain a set that includes 6 different postcards - see picture to the left.
All products delivered within 3 - 5 working days (UK wide)
This set of shots on postcards will come free when you order any 2013 calendar before the 14.02.2013. Each set includes 6 different postcards in fantastic print quality.

Each postcard measures 14.8 x 10.5 cm (A6 size) and is printed on matt laminated high quality paper 350 g/m2. This is an example of kind of promotion we can offer to your business or website for erotic promotional artworks.
Artistic Photography
Would you be interested or know of anybody interested in having an erotic photo shoot and being the star of the show. We can put you in contact with one of the greatest erotic photographers in the UK, based in the North West of England. Just drop us a quick email for further details.

The photoshoot will result in you receiving the actual shots from the shoot in a frame or placed within your very own erotic calendar.

There are several options available for you to get hold of these erotic calendars next year, be sure to get in touch for all your enquiries - enquiries@erotic-calendars.co.uk
Erotic Calendars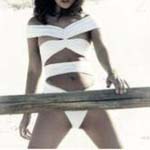 Sensual
Fine Art
The works of various erotic artists have appeared across the globe in photographic exhibitions and international photo shows.
We are wishing you all a happy 2014 to come and a present that lasts and last and lasts....